We work with many local Northwest Coast artists at Cheryl's Trading Post, and we're passionate about promoting native art and supporting our people's traditions and practices.

This week, we're spotlighting a family of talented local artists we work with, who are all available for custom orders.
Looking for custom native jewelry from the Harpers? You can choose your design, the materials, and the dimensions. Call us at 1-604-538-5008 or email [email protected] for more information on custom native jewelry orders.
The Harper Family: Two Generations of Aboriginal Artists
Charles Harper was born in 1955 into the Frog Clan of the Carrier Nation, in Prince George, BC. Today, he is a Master Carver who primarily hand carves gold and silver native jewelry ranging from bracelets, pendants, and earrings. He is known for an original style that highlights strength of character and integrity, along with a gentle spirit.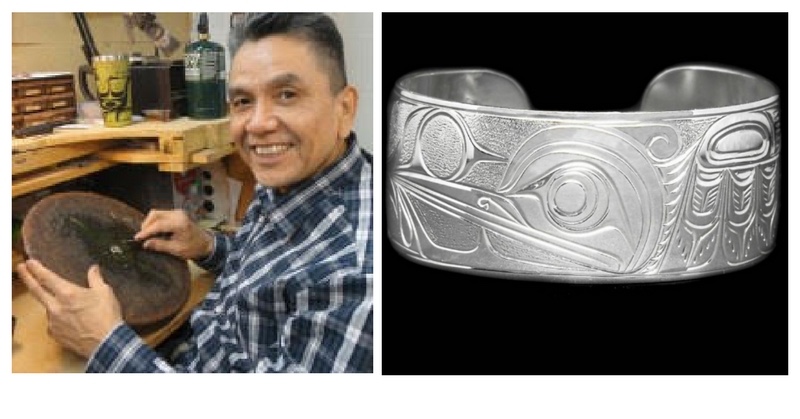 Master Carver Charles Harper and a 1" silver hummingbird bracelet of his design
Charles started his professional career in 1974, apprenticing with the late Lloyd Wadhams Sr., who was taught by totem pole carvers Mungo Martin and Willie Seaweed. Charles also trained with George Matilpi and Alfred Seaweed; well-known aboriginal artists from the Kwakwaka wakw Nation. Charles gained the right to use Kwakwaka'wakw designs through marriage to his wife Carol Matilpi.
Charles has been passing down his skills and knowledge to his son Mike Matilpi, and his two daughters, Victoria Harper and Carrie Matilpi. All three have become highly skilled and successful artists themselves. Charles, Victoria, and Carrie, along with Carrie's husband Corey Bigcharles, share a studio where they continue to develop and improve their unique jewelry style.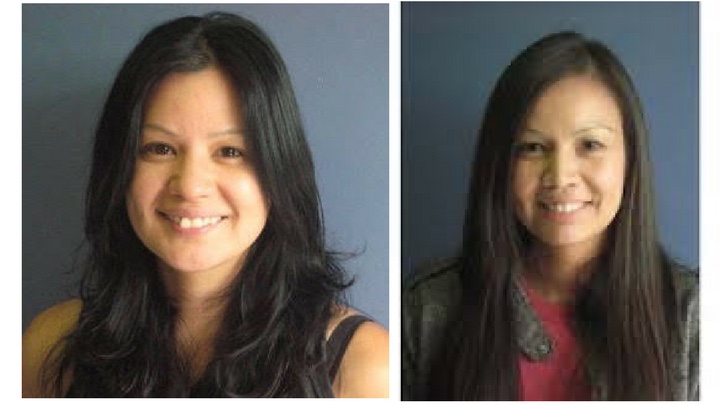 Aboriginal Artists Victoria Harper and Carrie Matilpi
Carrie Matilpi & Corey Bigcharles: One-of-a-Kind Custom Native Jewelry
Carrie Matilpi is a member of the Kwakwaka'wakw Nation and holds Kulus (Baby Thunderbird) as her family crest. Carrie has been carving since 1996, specializing in Jewelry. Carrie and her partner, Corey Bigcharles, often create unique west coast native jewelry pieces and are available for custom orders.
Contact Cheryl's Trading Post today to find out more.
Corey is Cree, born in 1974 in Edmonton Alberta, although he lives and works on Coast Salish territory. He works in various mediums, and specializes in jewelry. Corey's preferred style includes gemstone carving and setting, repousse and chasing, and lost wax casting.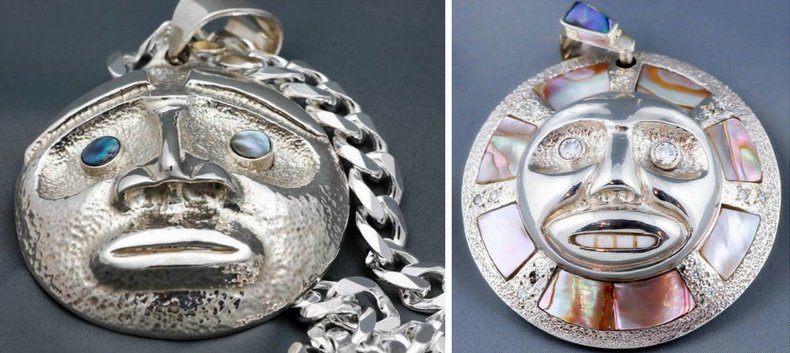 Native art pendants by Maltilpi Designs (Carrie Matilpi & Corey Bigcharles)
Victoria Harper: Silver & Gold Custom Orders
Victoria Harper apprenticed with her father Charles in jewelry, and trained with Patrick Seaweed. She has been carving since 2000 and primarily works in silver and gold. Victoria also holds Kulus as her family crest. Custom orders are available in matching rings, jewelry sets, variety of gold, silver, onlay, and Northwest Coast Native Designs.
Mike Matilpi: Silver Carver
Mike belongs to the Kwagiulth Nation of Alert Bay, BC. He has been carving silver native jewelry since 1993, training under his father Charles. Mike comes from a long line of artists and carvers and has continued to hone his skills through a variety of silversmith courses. Mike has been influenced by Doug Harper, Glen Harper, Les Harper, George Matilpi, Dennis Matilpi, and Paddy Seaweed.
Browse all the native jewelry available at Cheryl's Trading Post, or give us a call at 1-604-538-5008 and learn more about our custom native jewelry-making process.