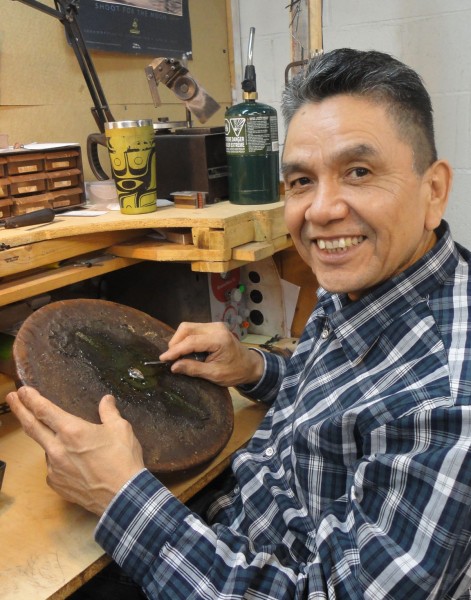 Charles Harper was born in Prince George B.C. in 1955. Charles primarily hand carves silver and gold bracelets, pendants, earrings and other native jewelry items.
He apprenticed with the late Lloyd Wadhams in 1980, and also with Alfred Seaweed. Both of them were accomplished and well known Kwagiulth artists.
Charles trained his daughters Victoria Harper and Carrie Matilpi, and his sons Mike Matilpi and Randy Wisla. They have become highly skilled and successful artists themselves. Charles and his children share a studio and continue to develop and improve their unique native jewelry style.