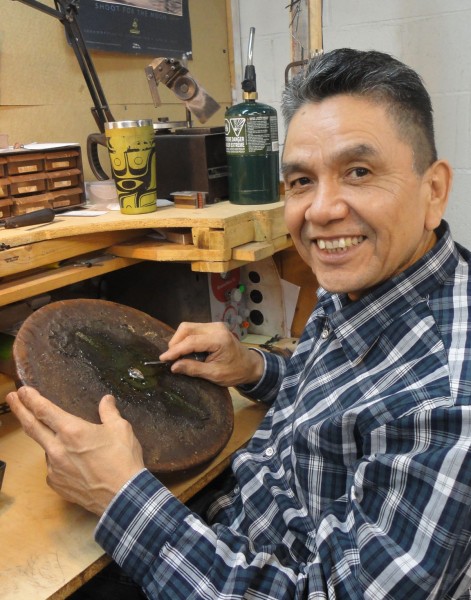 Charles Harper (Carrier) was born in Prince George B.C. in 1955, and began carving wood when a teenager. Now Charles primarily hand carves silver and gold bracelets, pendants, earrings and other Native jewelry items.
He apprenticed with the late Lloyd Wadhams Sr. in 1980.  Wadhams was trained by Mungo Martin and Willie Seaweed, renowned artists.  Charles also learned from Alfred Seaweed. All of them were Kwak'waka'wakw people
Charles depicts traditional Native crests.  His style is smooth and masterly.