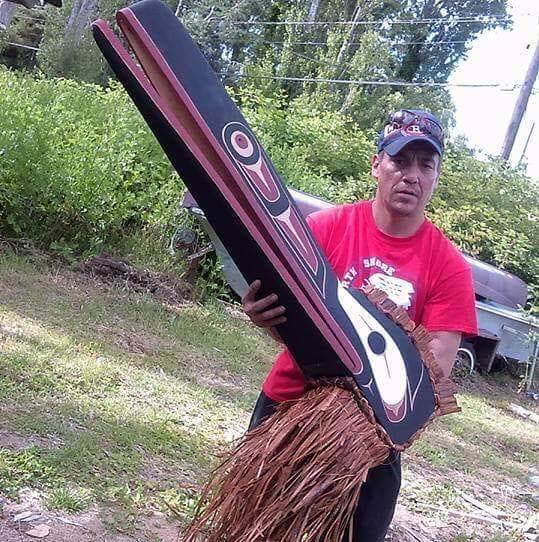 David Louis was born in 1969. His mother was Sqamish and his father Musqueam. He lives on the Musqueam reserve in Coast Salish territory. He's a longhouse dancer and speaks his language. He's received a Musqueam name 'Gush-tane-m', and a Kwaguilth name 'Numigalas'.
David developed his own style while carving red cedar for over 20 years. He began by watching and copying his father and other older carvers. He's been taught by Dave Nahani, Edmund Williams, Darren Lewis, Peter Charlie, and William Watts. He carves Masks, totem poles, and plaques.
Click to view David's plaques, paddles, and totem poles.