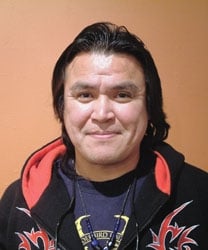 Artist Statement
My interest in Aboriginal arts and culture began at a young age through observing the creations of master craftsman, artisans and cultural elders. I was fascinated with their ability to pass down the ancient stories, and traditions of our ancestors through ceremonies and artistic creations. This blossomed into my current tenure creating works that express my nuh chah Nulth heritage, as well as inetegrating the natural landscapes of Vancouver island that surround me.
Bio
Patrick Amos was born in 1957 on Nootka island into the Mowachaht Band, located on the western coast of Vancouver Island in British Columbia, Canada. The Mowachaht Band is part of the Nuu-chah-nulth Nation which encapsulates 14 tribes that occupies the majority of the western coast of Vancouver Island. Patrick first started his art endeavors in 1976 designing and creating limited edition prints that he sold to the Royal British Columbia Museum shop in Victoria, British Columbia. Three years later he started an apprenticeship under the guidance of Tony Hunt Sr. to master his carving skills. Today the museum holds numerous paintings and prints of Patrick Amos's art in their permanent collection.
Many Nuu-chah-nulth artists have influenced Patrick's work. In his early teens, master artisan Henry Hunt was a catalyst for his inspiration and interest art. He worked closely with Art Thompson and was greatly influenced by Joe David. In 1984 Patrick started an apprenticeship with Tim Paul, a chief carver at the Royal British Columbia Museum, where he learned and participated in the creation of traditional Northwest Coast art. Some of his accomplishments include but are not limited to:
•36 feet Hesquiaht totem pole for the Commonwealth Games in Auckland, New Zealand
•10 feet by 30 feet mural at Mount Klitsa Junior Secondary School
•14 feet totem pole at Alberni District Secondary School
•8 feet by 20 feet painted mural at HA-HO Payuk Elementary School
•7 feet totem pole at the Indigena Gallery in Stratfort, Ontario
Patrick Amos continues to create masterpieces and enjoys challenging projects. He has created numerous traditional cultural ceremonial headdresses and artifacts and still continues to create traditional Nuu-chah-nulth masks, paintings, prints, sculptures, glass-works and totem poles. He continues to be actively engaged in his community by providing craving demonstrations throughout Port Alberni's school district while teaching numerous art classes.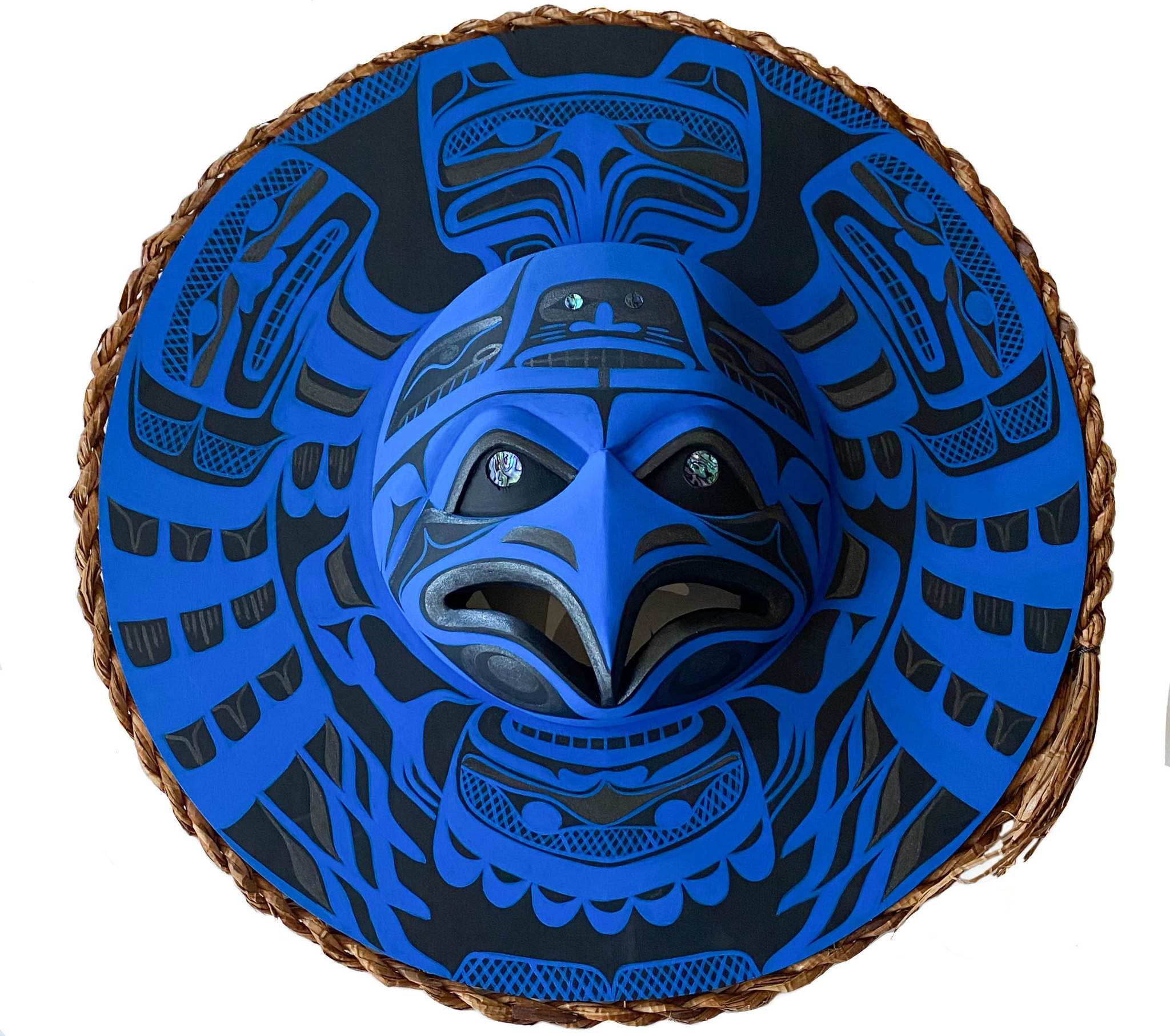 Click to view Patrick's moon masks.