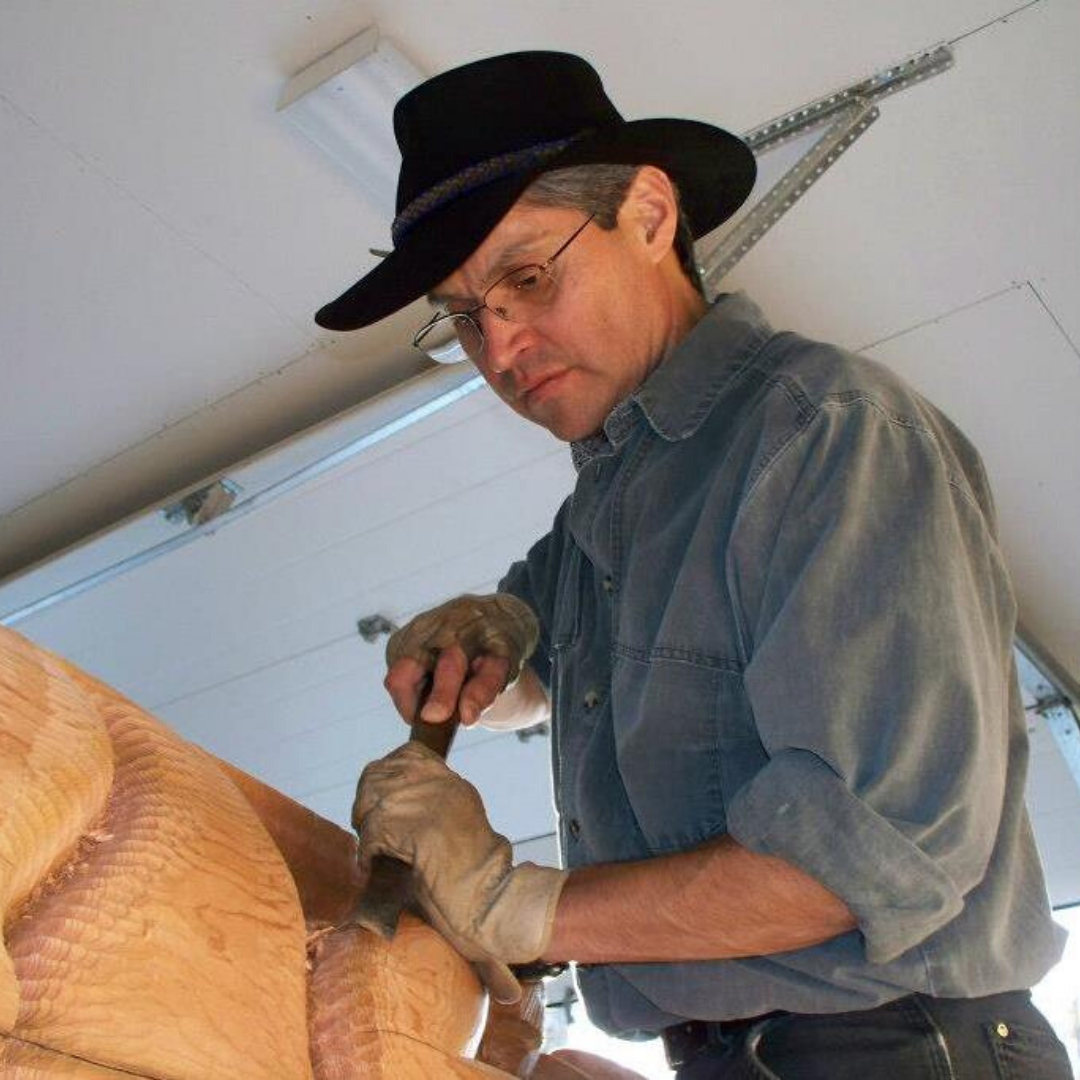 My name is Charles Richard Wesley, my Indian name is Sid da dalaswx. Born in Hazelton, BC, raised in Kispiox BC.
I attended Hazelton Secondary School grades 8 and 10, and completed 11 and 12 at Steveston High in Richmond BC. I completed a carving course at K'san Carving School 1978-79. I carved at K'san for 15 years and worked with the following; Earl Muldon, Walter Harris, Vernon Stephens, Phil Janze, Ken Mowatt, Ron Sebastian, and Chuck Heit.
In 2008, I completed an 8 month Certificate Program at the Freda Diesing School of Northwest Coast Art - Terrace campus. The instructors were Demsey Bob, Stan Bevan and Ken McNeil. While attending the program two exhibition shows were held, one at the Terrace Art Gallery where two of my paintings were sold, and an exhibition show at Northwest Community College. One paddle was purchased as a gift from NWCC to the Culinary Arts Judge from Germany. The Spirit Art Gallery in Terrace also purchased my projects. In 2009, I completed an 8 month Diploma Program at the Freda Diesing College. I completed 5 carved projects - a mask with a frog in the mouth, a grizzly bear mask, a moon mask, an eagle grease bowl, and a raven spoon. My Eagle Bowl was chosen to be exhibited at the Spirit Art Gallery in Vancouver.
During 2009, I along with Arlene Ness were chosen to assist Earl Muldon in carving two 14 ft. Totem Poles for the Northwest community College in Hazelton. These poles were raised on September 11, 2009. During 2010, I took part in a mask project at K'san. Arlene ness, Trevor Angus, Ken Mowatt, Phil Janze, and myself created 2 masks each. I carved a Moon Mask and a Raven Mask with a moveable jaw.
Click the following links to view Rick's masks.  Owl Mask   Bear Mask